This website is showing new packaging designs which will be available in the shops soon!
Classics
Delicious non-rawhide chewing snacks with tasty chicken.
Discover now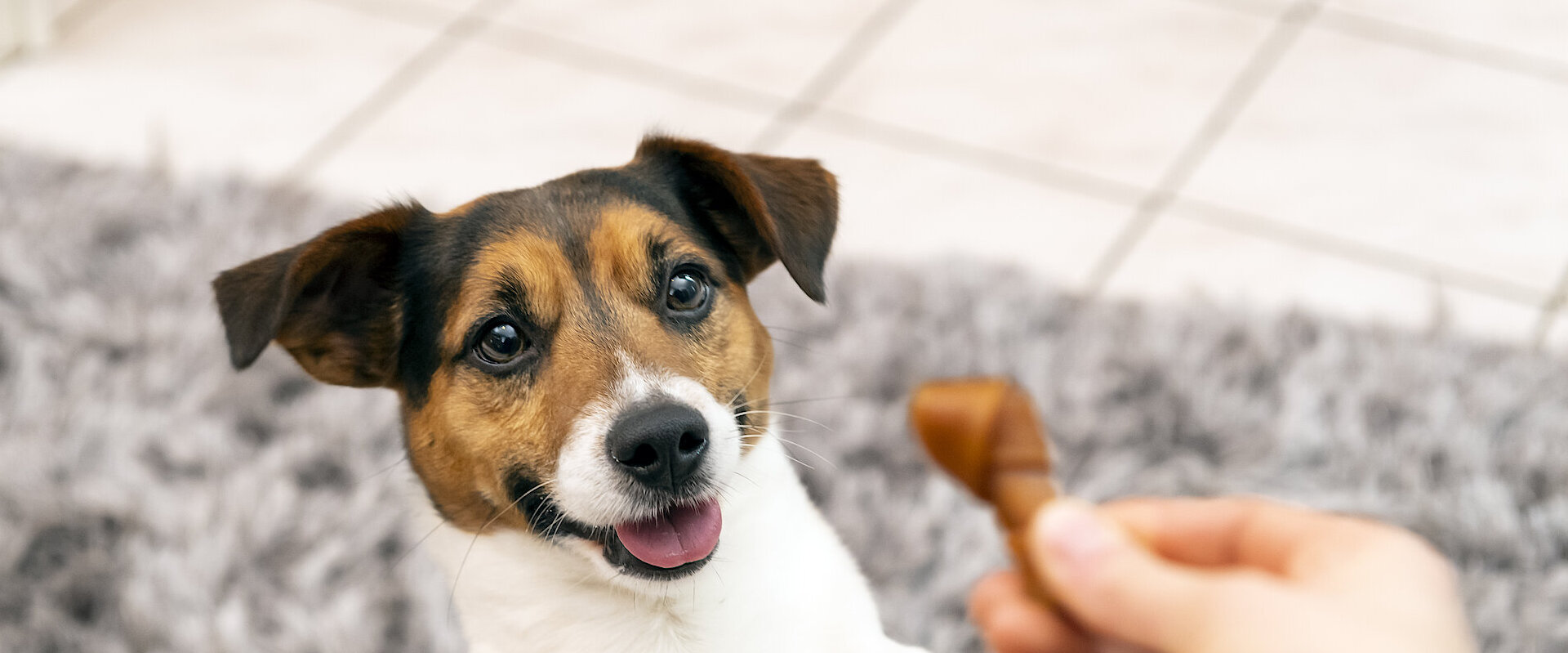 Flavours
Irresistible non-rawhide chewing snacks with exciting flavours.
Discover now
SmartBones® meets every taste
SmartBones® overwhelmes with tasty chewing snacks your dog cannot resist. Our Classics have a non-rawhide outer layer containing wholesome vegetables and tasty chicken as the inner layer, whereas our irresistible Flavour Chews impress with a non-rawhide outer layer and exciting flavours like Peanut Butter, Sweet Potato and Beef flavour. That's why all of these delicious SmartBones® chewing snacks are also easy to digest. They are Vitamin and Mineral enriched and also convince with a soft texture to be gentler on gums and stomach. Therefore all our SmartBones® Chews are good in helping to keep teeth clean and healthy. As they are wheat free and without any rawhide, our irresistible SmartBones® chews are well-tolerated.
SmartBones® is all in one: irresistibly tasty and healthy at the same time. That's why dogs are crazy about our unique chewing snacks.